The Blakely Burl Tree Project: Artwork

THE FRENCH COMTOISE CLOCK PROJECT

John Self and Val Minch from North Carolina
are making a clock for the Blakely Burl Tree Museum

See The Finished Clock >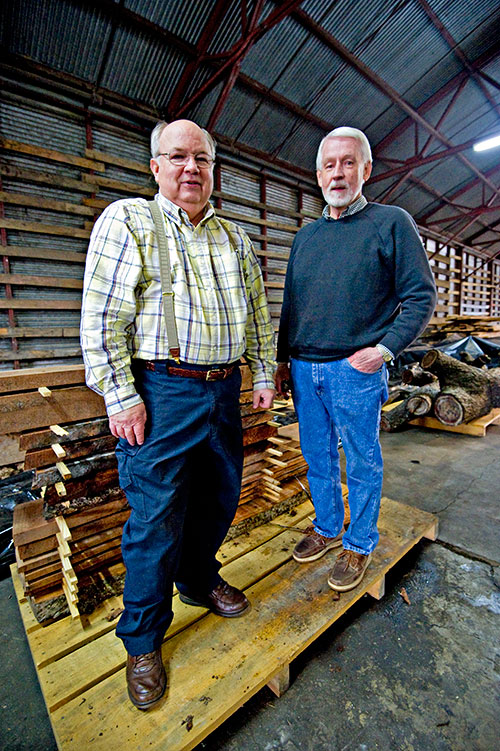 John Self (left) and Val Minch in the warehouse, Blakely, GA 3/17/2010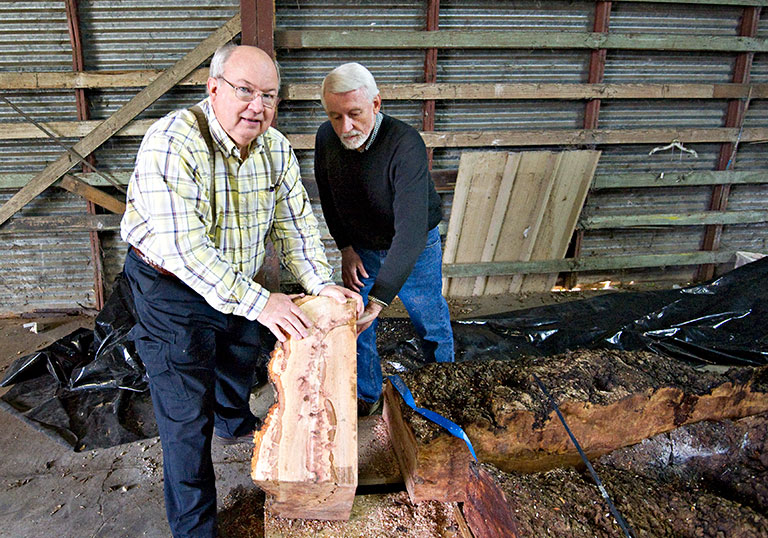 John and Val with a section of the Blakely Burl Tree.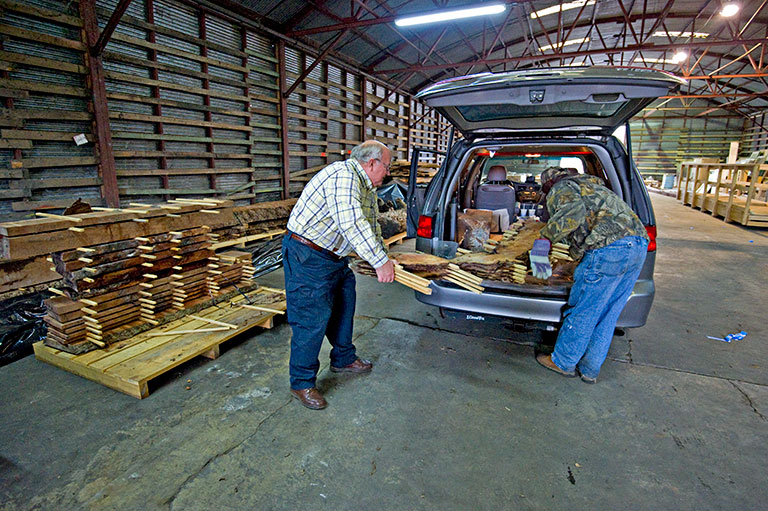 John loads BBT veneer into his van.

Additional wood for the clock project is sawn at Cross Sawmill, Iron City, GA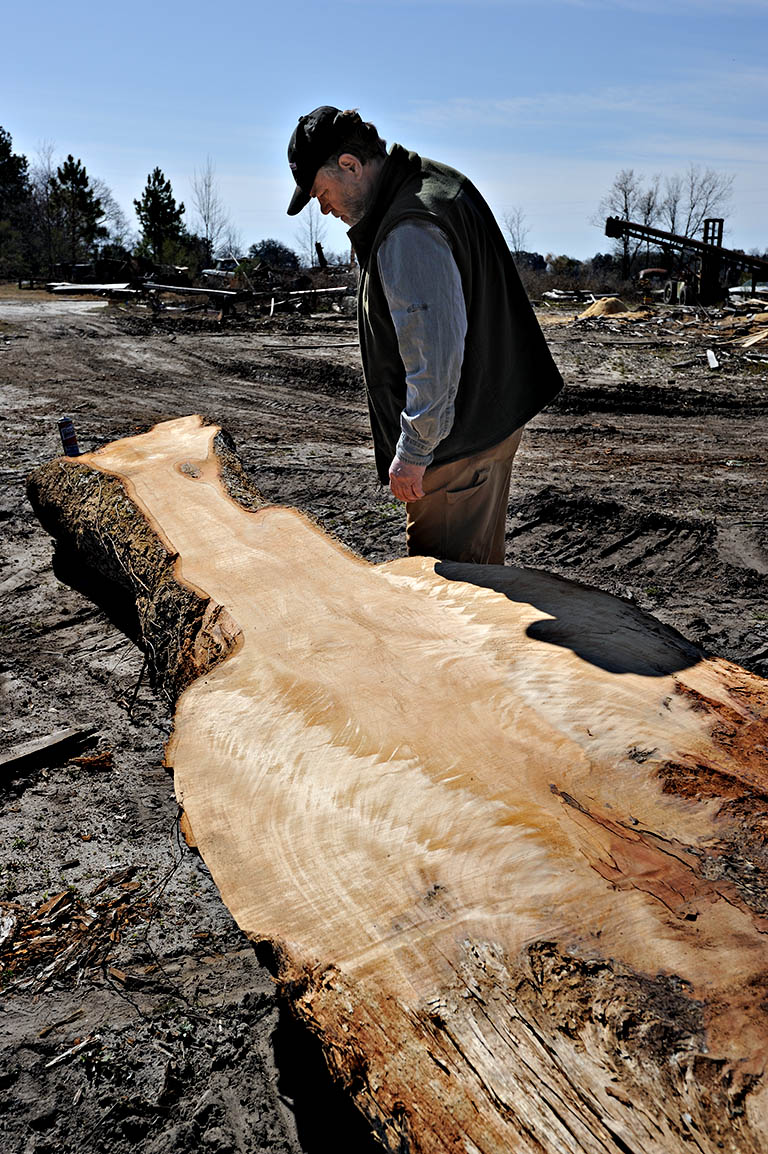 Mark Lindquist with a special pecan crotch log at Cross Sawmill.
Steve Cross is sawing 20,000 board feet of pecan wood for the BBTP.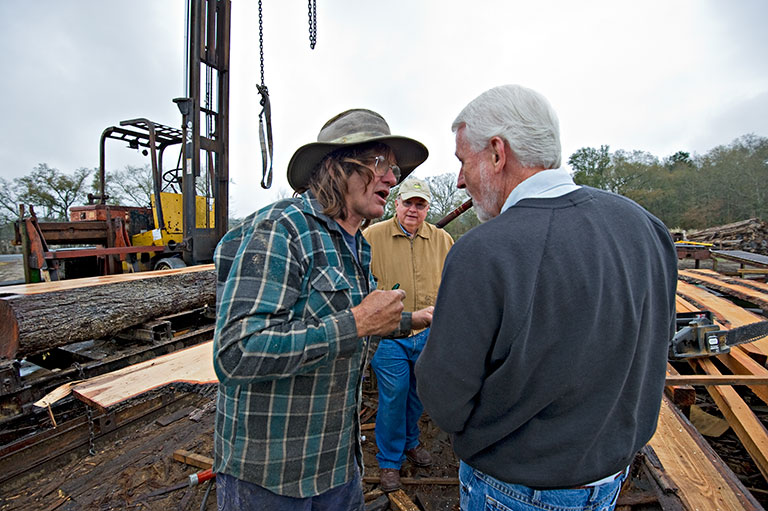 Steve Cross (left) and John Self (center) and Val Minch discuss cutting strategy.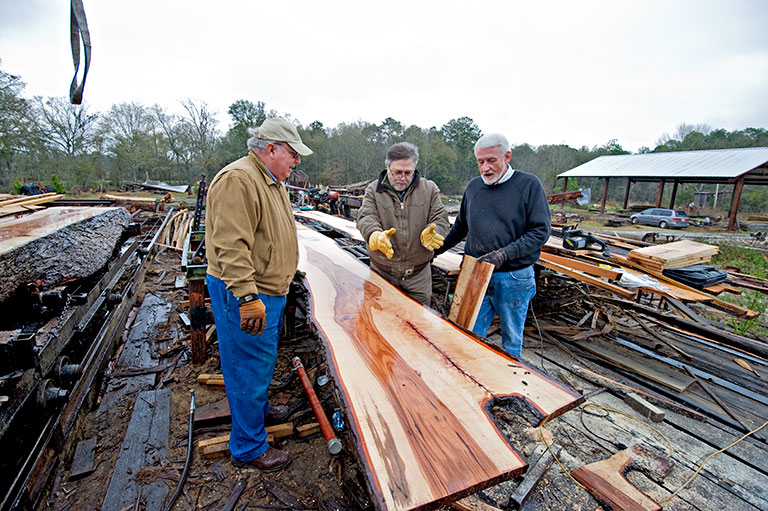 Mark Lindquist (center) contributes his perspective on wood usage and design.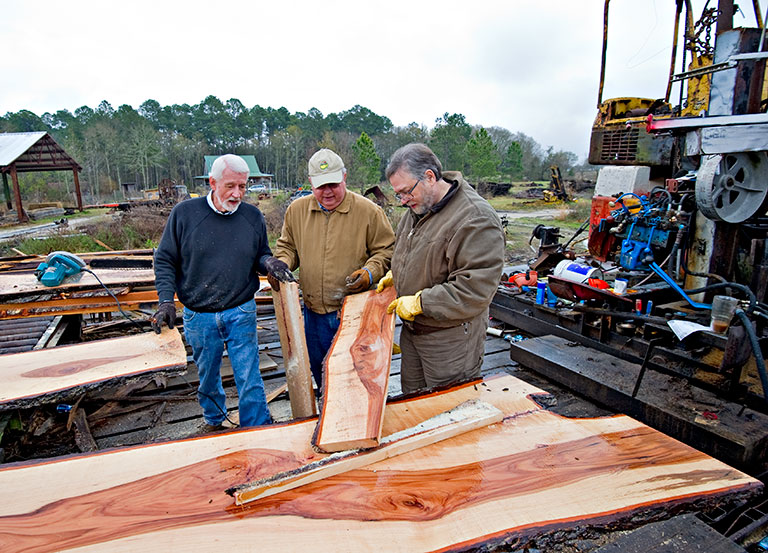 Finding the best pieces for the clock design.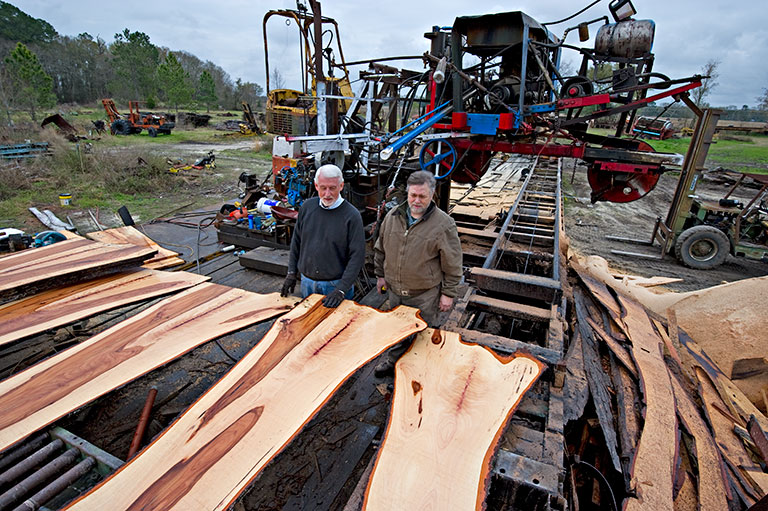 Val Minch (Left) and Mark Lindquist with freshly cut pecan flitches.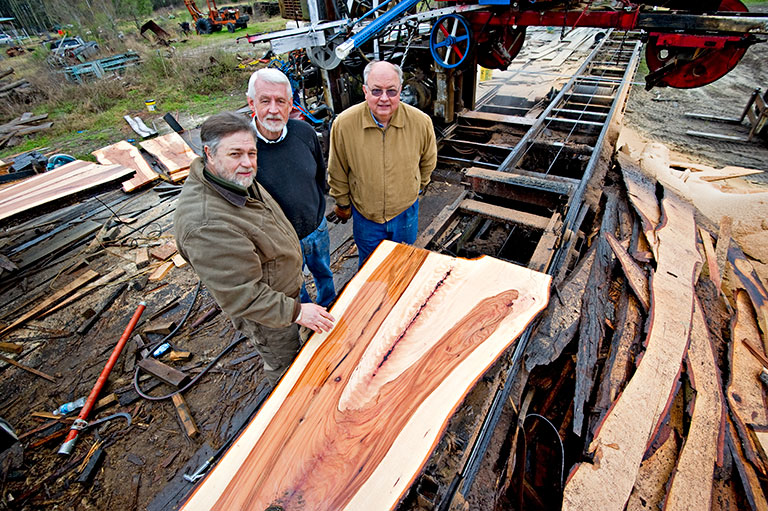 Mark Lindquist, Val Minch and John Self with pecan crotch flitch.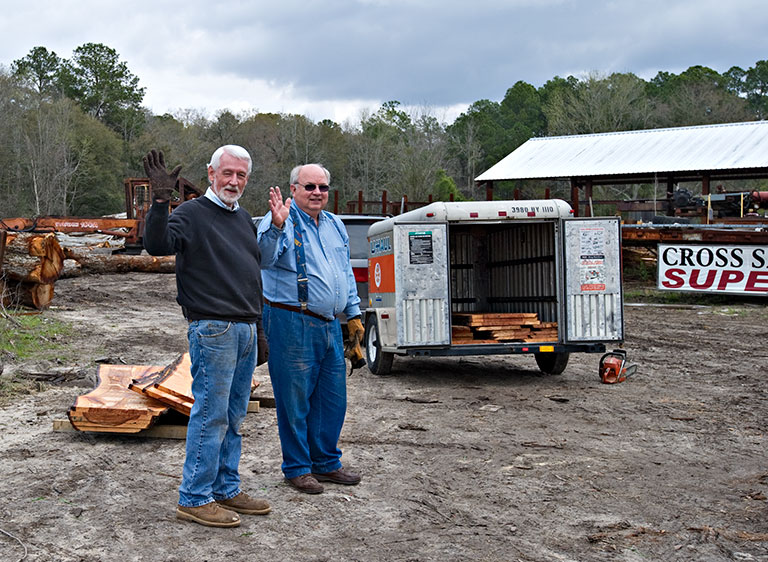 Val and John with trailer - happy campers!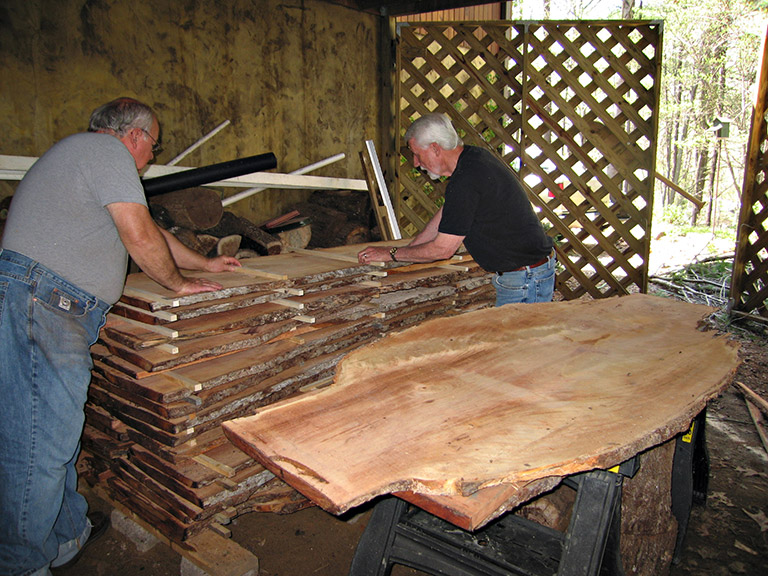 John and Val stacking the wood in North Carolina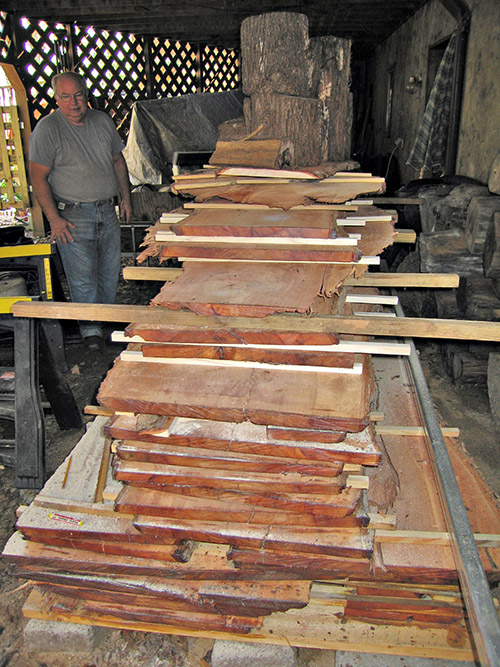 John with the final stack.
---
Making the clocks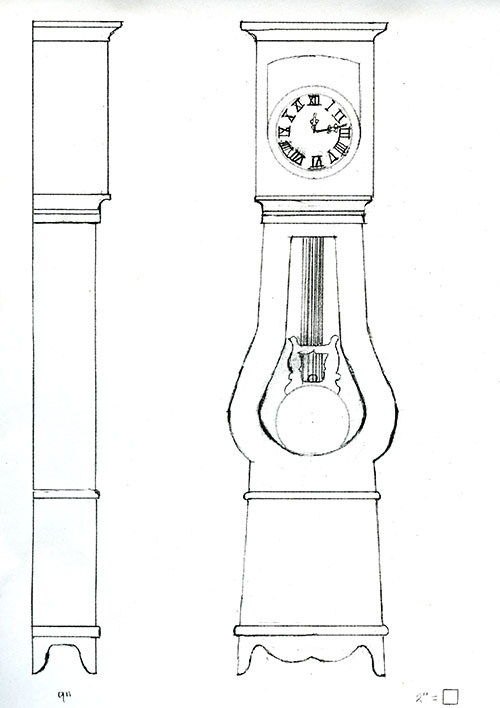 Preliminary sketch - French Comtoise Grandfather Clock by John Self.

To make the curved side walls, John and Val steam bend the wood: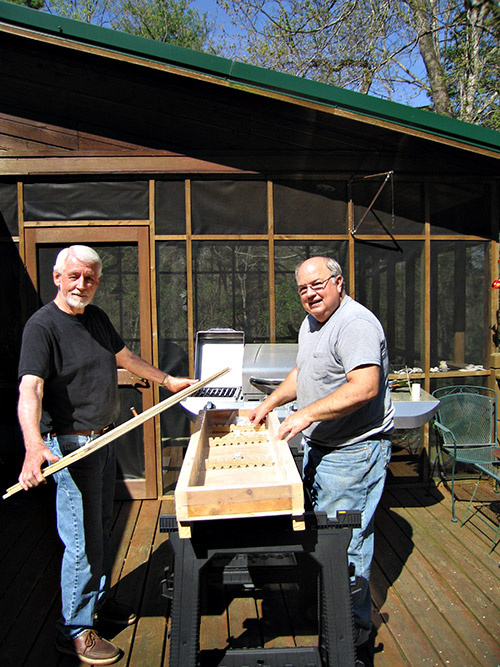 Home made steam bending box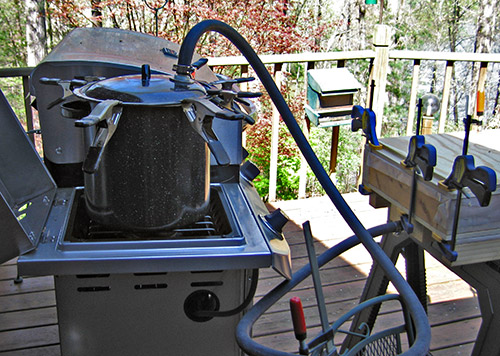 Powered by a steam kettle and hose



Wood goes in box, is steamed, then comes out ready to clamp.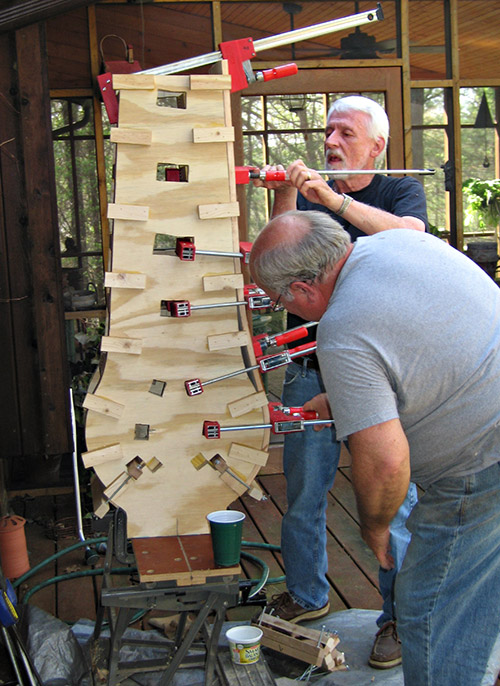 Steamed wood is clamped to a jig made in the shape of the clock.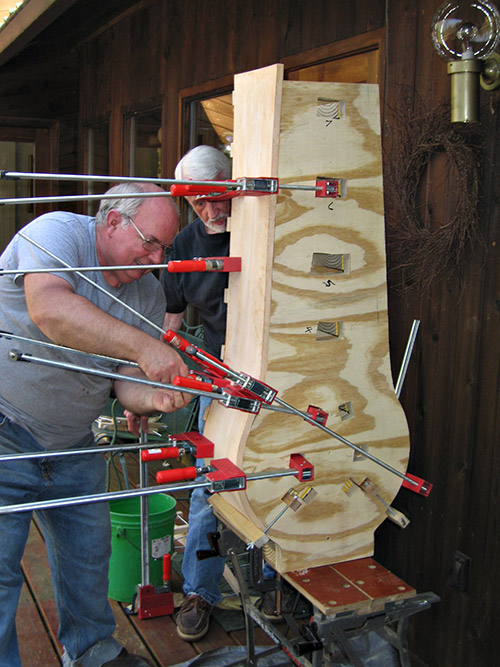 Care is taken to carefully clamp the wood evenly.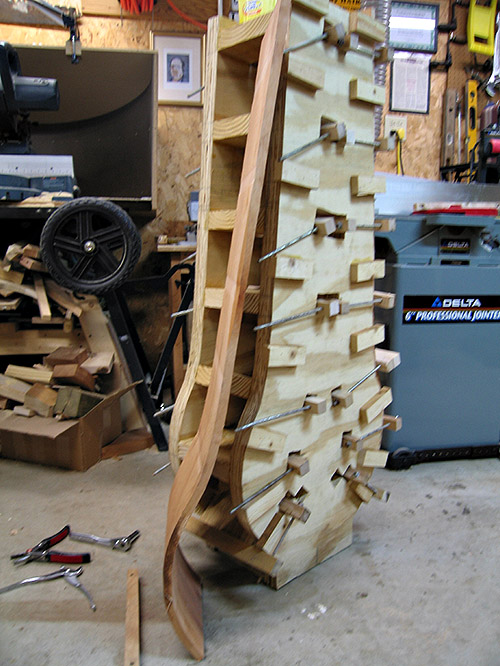 When the wood is dry it is unclamped from the jig.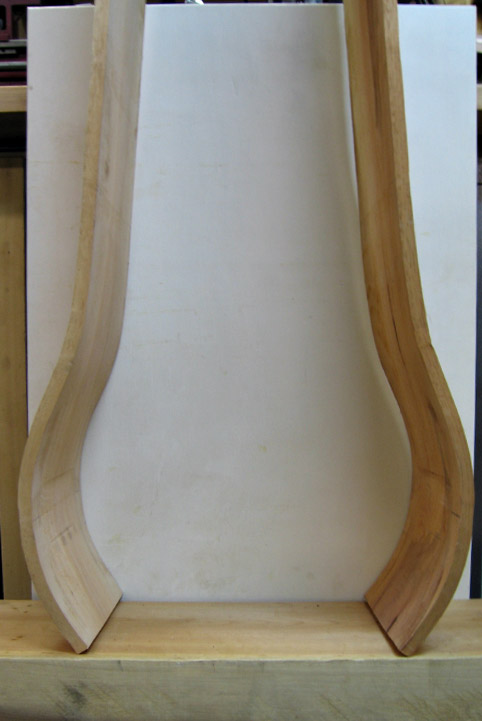 Un-clamped, the two steam bent sides of the clock.

The Finished Clock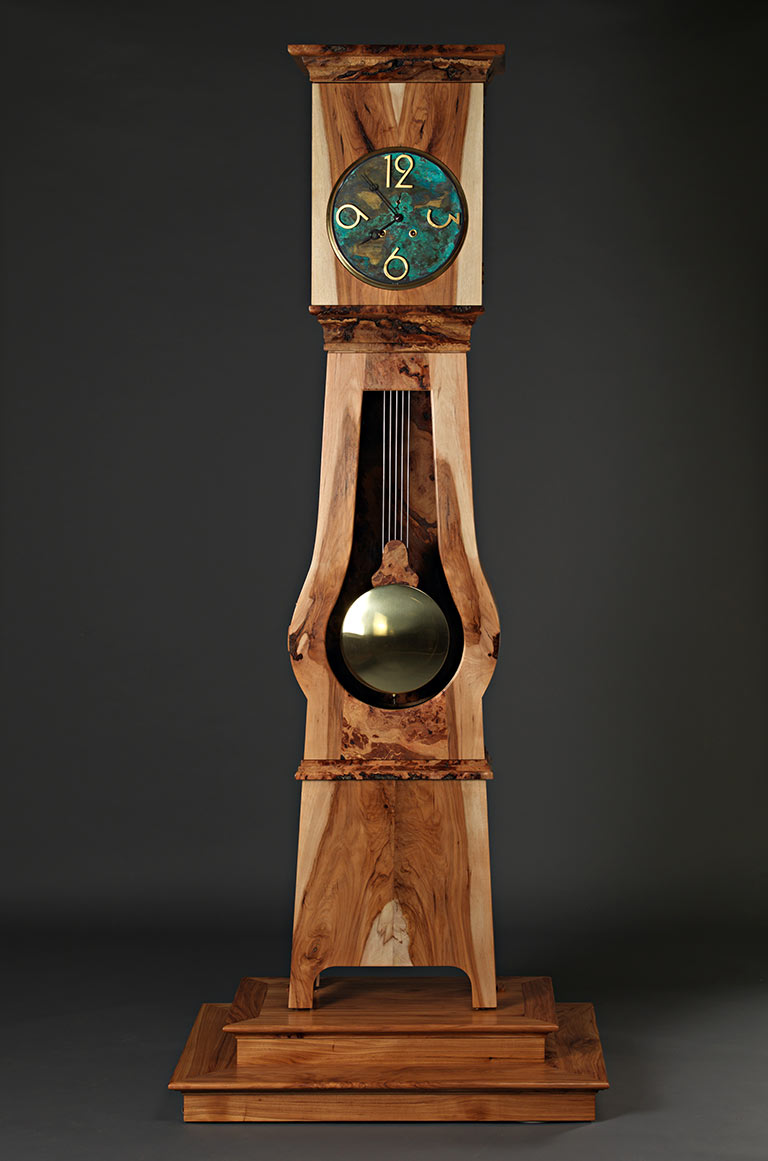 Comtoise Clock, John Self, Val Minch, 2009-2012
Burl from the Blakely Burl Tree Project and Orchard Pecan, South Georgia
98 1/4"H x 20"W x 15 1/2"D

Clock Details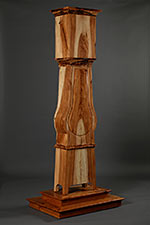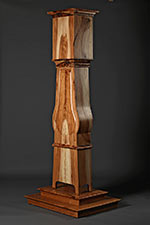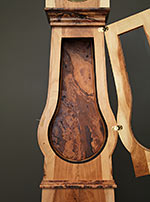 Clock photos by Fanjoy / Labrenz