The Blakely Burl Tree Project
ARTWORKS / PROJECTS
Artist: David Ellsworth
Material: Blakely Burl Tree Burl

Click to see finished piece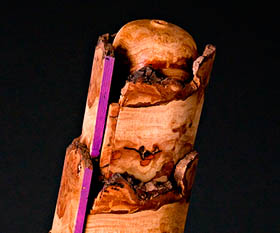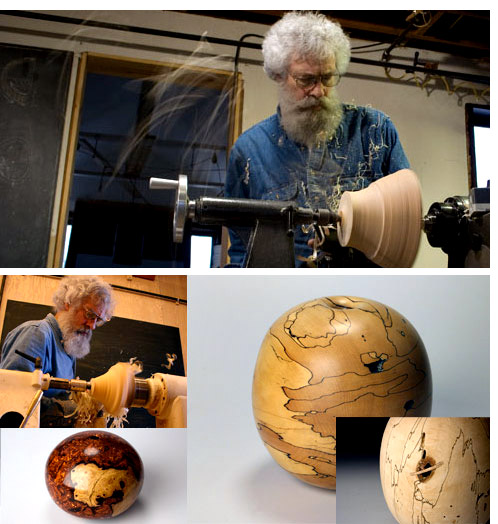 David Ellsworth from Bucks County, PA and Boulder, CO is recognized
as one of the premier wood turners in the the world.

Below, examples of work made by David Ellsworth.
The BBT Museum Piece will be made in a similar spirit to ones shown below.
David makes exquisitely turned impossibly thin walled wood vessels
and will do the same with the piece(s) he is given from the BBT.

Turned vessel "Pots" in various woods by David Ellsworth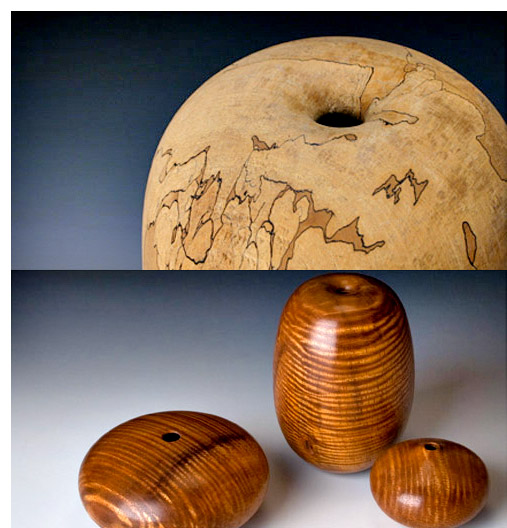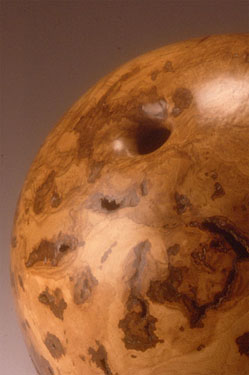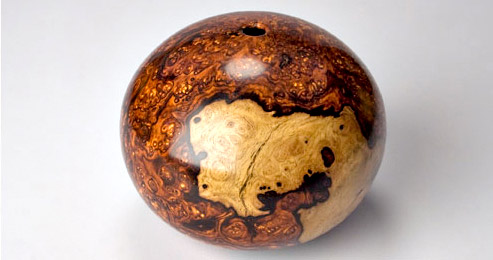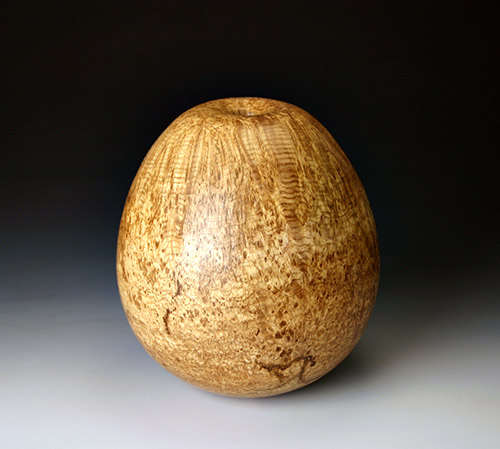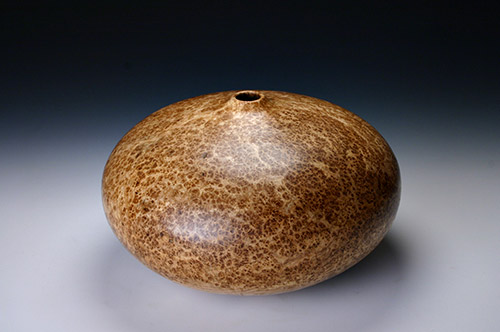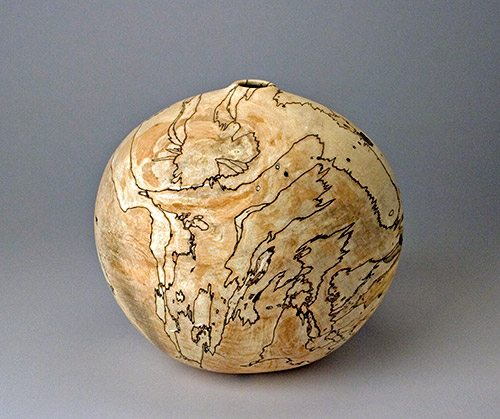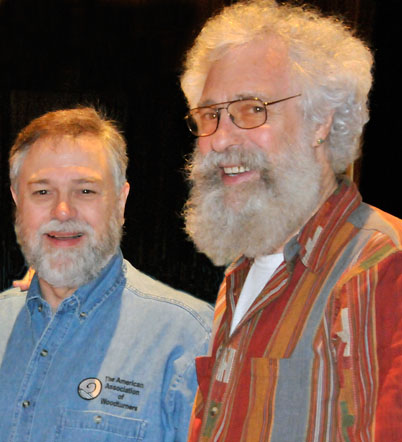 David Ellsworth (right) and Mark Lindquist (left) in Hartford, CT
at the 2010 AAW Woodturning Symposium.
Photo: John Kelsey

DAVID ELLSWORTH - LINE ASCENDING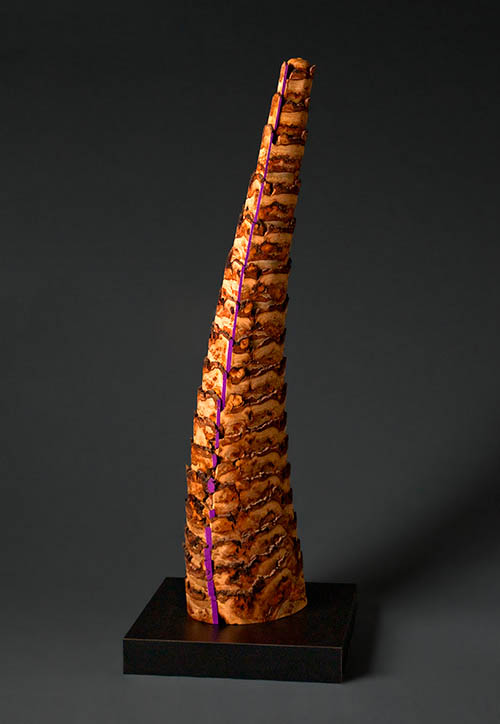 David Ellsworth, Line Ascending, 2011, Blakely Burl Tree
H: 63 in W: 12 in D: 16 in (Photo: John Kelsey)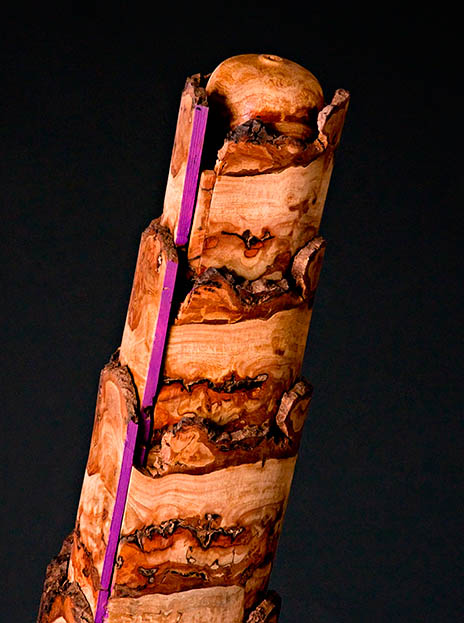 David Ellsworth, Line Ascending (Detail), 2011, Blakely Burl Tree
H: 63 in W: 12 in D: 16 in (Photo: John Kelsey)

Artist's Statement:
There are times when one's material generates an idea, when circumstances beyond one's control present themselves, when process must be reconsidered, even reinvented. When these three elements clash, as they did with this piece, one can not hesitate in pursuit of a new direction. I had been considering greater height in my work when this unturnable, but wonderful hunk of pecan burl came to me. One successful piece does not a series make, so I am now searching for more unturnable materials with which to expand the idea into a more complete body of work.


ABOUT THE ARTIST
David Ellsworth

Over the past thirty years, David Ellsworth has become known as one of the premier designers of turned wooden vessel forms. His work is included in the permanent collections of thirty museums and numerous private collections.

He is a Fellow of the American Craft Council, is a former Trustee of the American Craft Council, and has received fellowship awards from the National Endowment for the Arts, the Pennsylvania Council for the Arts, and the PEW Fellowship for the Arts. He is the recipient of Lifetime Achievement Awards from the American Association of Woodturners and the Collectors of Wood Art, and he runs his own private school of woodturning at his home and studio in Buck's County.
---

Proposal: ( 6/23/2010 - )