Photos of Wood Nodes - (continuation of study.)
"Looking into the tree"

The Burl Tree has several "nodes" growing out like warts. These nodes are mini-burls in and of themselves. While photographing the tree on 7/26/09 I noticed the front node seemed loose and wiggled it and very easily, it came off in my hand. I took two nodes - one from front and one from back and brought them to my studio in Quincy, FL. Eventually, I sawed them and sanded parts and polished and applied a light coat of wax to bring out the color to be able to see the type and quality of the wood.... (ML)
Mark Lindquist photographing front of burl tree 7/26/09 - location of Node that was removed.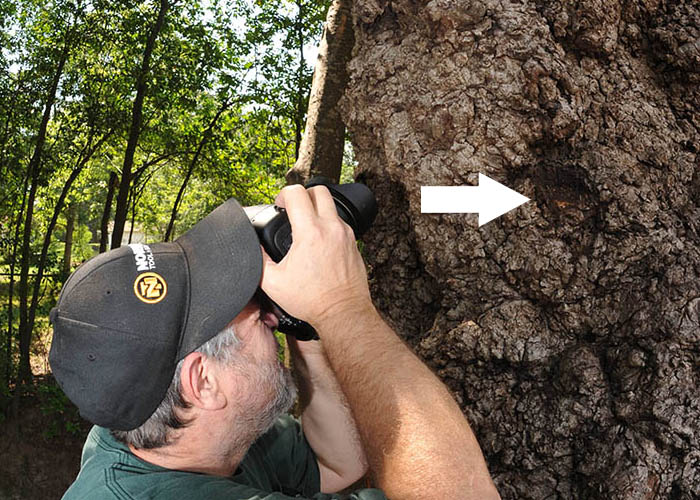 John McFadden Photo

Photo of Node 1 - Exterior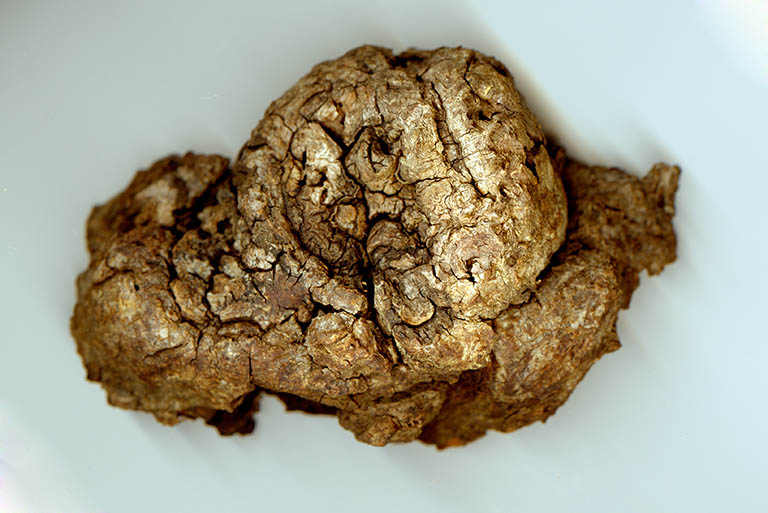 Photo of Node 1 - Interior - cut - sanded- polished - finished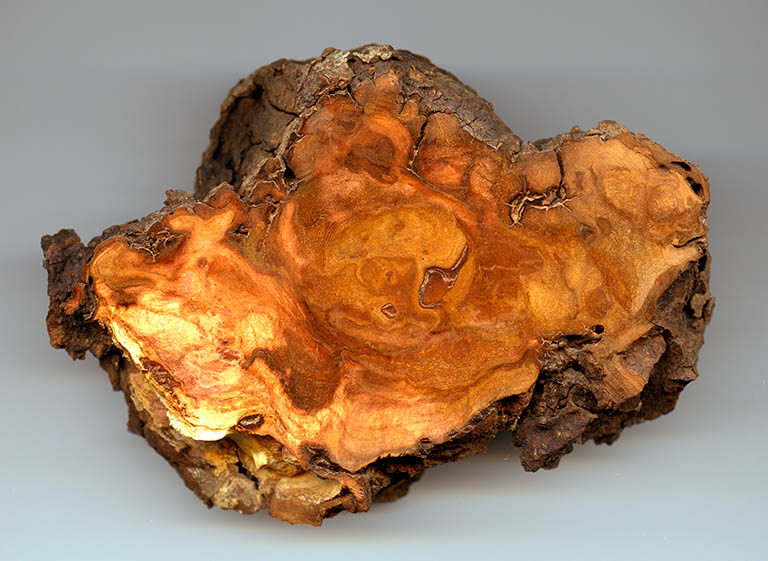 Photo of Node 1 - interior - cut - sanded- polished - finished - Close up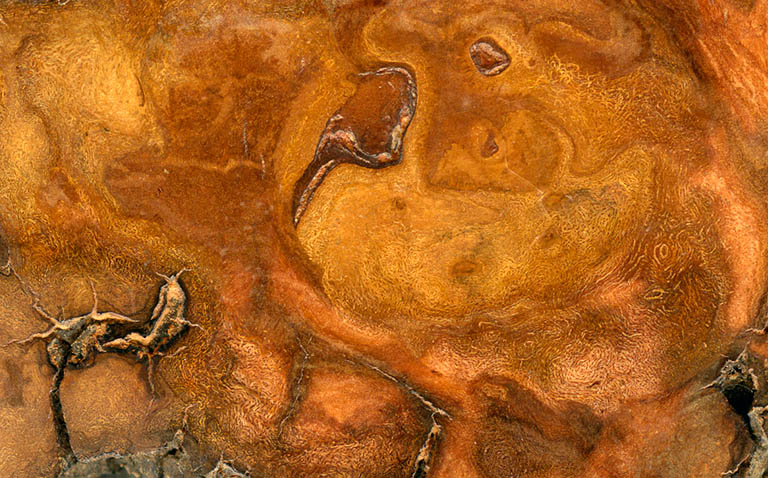 Photo of Nodes 1 & 2 - Exterior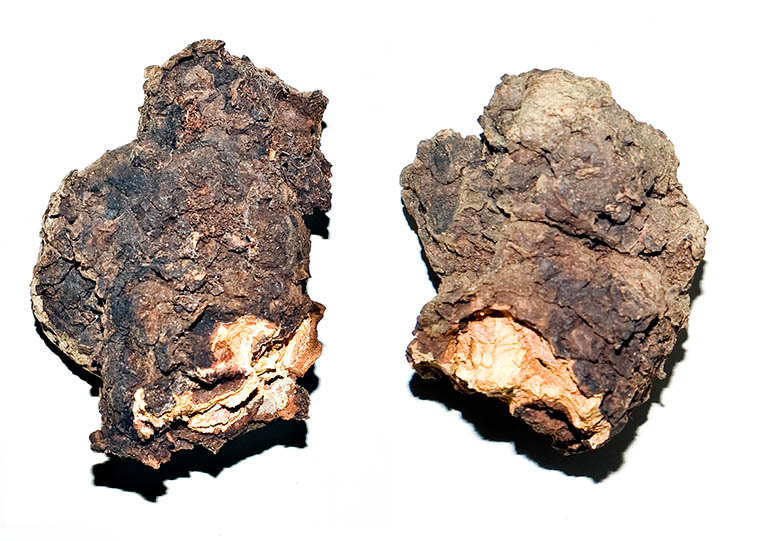 Photo of Node 2 - Interior - cut, sliced, sanded, polished, finished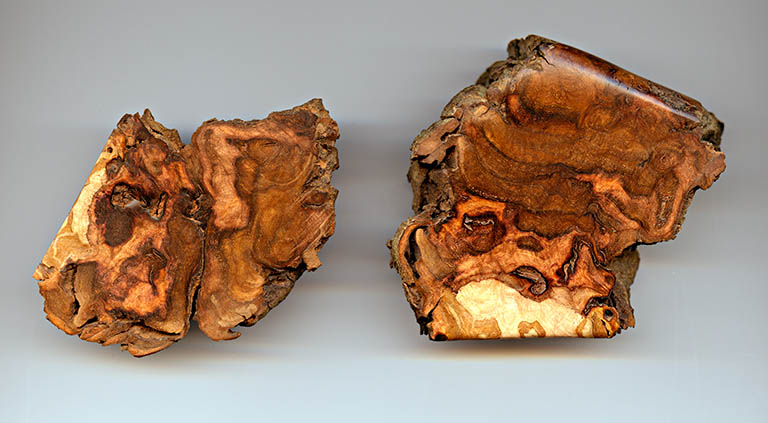 I'm always amazed to see what happens when cutting into the rough outside of burls exposing the interior. Seeing the beautiful swirling grain that is inside is like seeing the interior of a geode becoming exposed after cutting. The wood from these Blakely Burl Tree nodes exhibits beautiful wild grain and exceptional color characteristics. It's extremely hard and very dense. This all bodes well for the future of cutting the tree, which will be more light creamy colored, as the outer edges, the natural flitch edges will be dark like what we see above in the node cuts. This is a very exciting development in the Blakely Burl Tree Project - a first glimpse inside this magnificent tree.

--- ML--- 8/1/2009
---

Photos: Mark Lindquist | Lindquist Studios 2009