The Blakely Burl Tree Project:
From The Ground Up

by Terry Martin
TRUSTING THE VISION

Ken and Greg continue their dance with the wood and the woodworkers, Ken holding the sound boom to capture every word, Greg with the weighty camera hefted on his shoulder. He lunges in to get a close-up, then backs off to take in the broader view, circling widely with Ken floating beside him attached by the umbilical cord of the sound cable.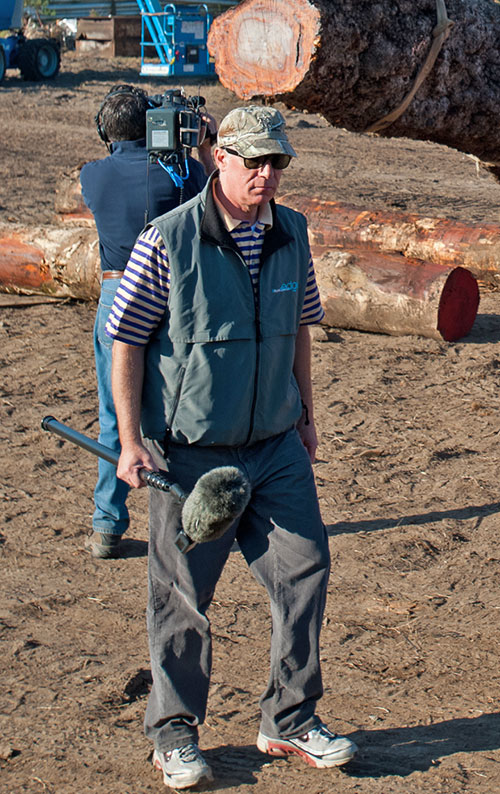 Producer Ken Browne with mic boom at Cross Sawmill
Photo: John McFadden

I know that Greg, in his mid-sixties, is the oldest member of the team, but I havenít seen him back off once. The sun is hot, but he seems to revel in the physical demands of the work. His concentration is complete, flowing from his firmly planted feet, up through his whole body to his eye clamped to the viewfinder. All of this is impressive, but I am even more impressed that every night it is Greg who leads us on the search for a friendly bar where we can wind down. I wish I could bottle his energy.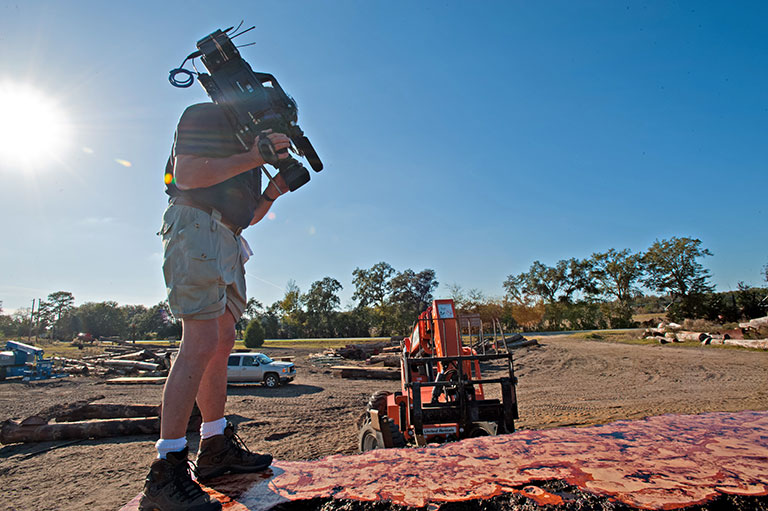 Greg Andracke filming the wood at Cross Sawmill
Photo: John McFadden

This mass of raw material Ken and Greg are capturing is only the start of the process. When we all go home, Ken will bury himself for months in his studio in New York, slowly assembling a pastiche of sound and images from the vast jigsaw puzzle that they have recorded. It will be a solo effort requiring enormous patience and expertise.

There is a pause while Mark and Gary confer over the next cuts, so Ken comes over to sit with me in the shade of the forklift that hangs off the side of the Super Ax.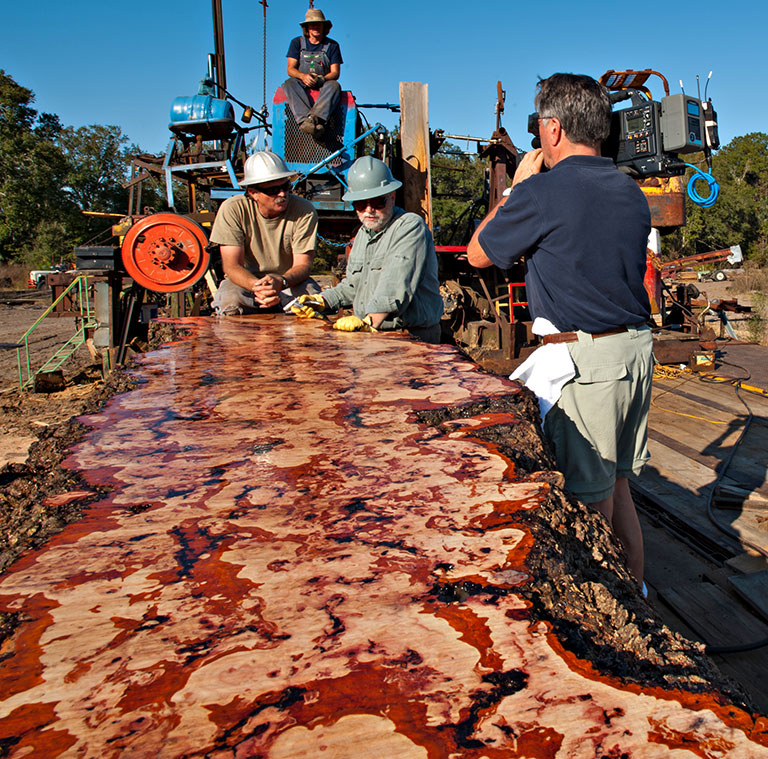 Gary Steven (left) and Mark Lindquist confer about the direction of cutting while Steve Cross (top center) watches and Greg Andracke films.
Photo: John McFadden

He tells me, ďI just said to Greg that this reminds me of Moby Dick. Mark is Captain Ahab and the Burl Tree is the whale. Mark is on this quest and itís almost like he has been possessed by a vision which might not be entirely evident to the rest of us yet, but we have this faith in him so we do what he wants. We all came from all over the world because of Mark's vision for this ugly tree!Ē I like this image.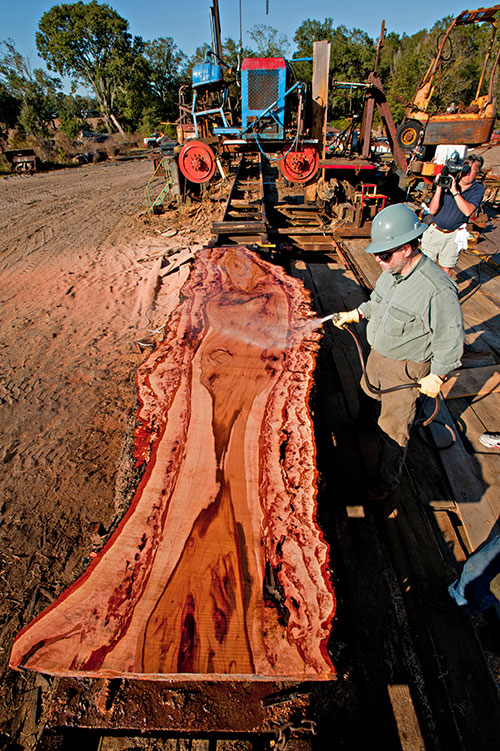 Mark Lindquist hosing off the Blakely Burl Tree while Greg Andracke films in background.
Photo: John McFadden